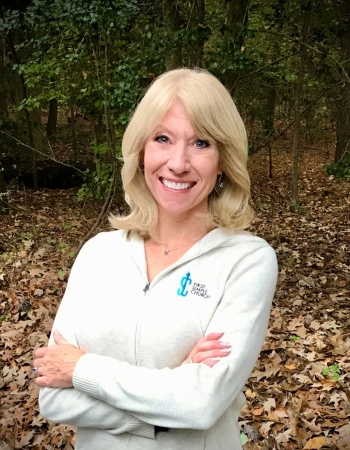 Women's Ministry Lead and Interim Ministry Director
Debbie Frye helped plant First Simple Church in 2012 along with her husband.  As a Biblical Counselor, her passions include mentoring and teaching women to be enthusiastic about following Christ; impacting personal faith, families and communities. She has a PhD in Biblical Counseling and an Ms.Ed in exercise science. She is also an NSCA-Certified Strength and Conditioning Specialist.
As Ministry Director for First Simple Church, Debbie oversees the daily operations of the church including managing the ministry areas and outreach efforts. She is active at the district level of the Wesleyan Church by supporting Discover the Joy women's conference and various functions for the district pastor's conference. She is a dedicated pastor's wife and is devoted to supporting her husband, second only to her personal devotion of the Lord Jesus Christ.
Her background as a health and wellness professional in hospital and retirement settings, and as a physical education teacher, drives her understanding of the important connection between spiritual and physical health. She is a nationally recognized speaker addressing gatherings at the Pentagon, local television, conferences and workshops.  She enjoys exercising her spiritual gifts by helping others achieve better health through biblical teachings and practical advice. She serves in the community by supporting law enforcement, military families, the local hunt club, and motorcycle enthusiasts. She enjoys riding her Harley and reaching women in the biker community for Christ.